Welcome aboard our city trains!
Are you looking for a comfortable and at the same time untraditional way to get to know Bratislava and its surroundings? Take advantage of our sightseeing vehicles Vláčik Blaváčik and join us on a trip! We offer regular lines to the Bratislava Castle, the Devín Castle and Železná studnička.
Book train rides online or by email. Blaváčik/Bratislava City Train has 56 seats in its wagons and is an ideal means of transport not only for your business or family trip, but also for weddings, graduations or other celebrations. Since we have 7 trains, we can handle a large group or events.
Vláčik Blaváčik / Bratislava City Train
All vehicles are custom made by traditional road train manufacturers in Italy and the Czech Republic. The trains have a solid roof and sliding windows, comfortable seats and are fully sounded. We operate in any weather.
Get on board and look forward to an unforgettable experience.
During the trip, our guides will provide you with all the necessary information about the city and its history. You can find a description of individual routes, our vehicles, rental options and all other information at www.blavacik.sk.
A gift for children and seniors
The train is a great attraction for the little ones, but comfortable seating with low boarding through a wide door will also be appreciated by seniors with limited mobility.
The train operates in any weather and will take you to places where no bus or tram can.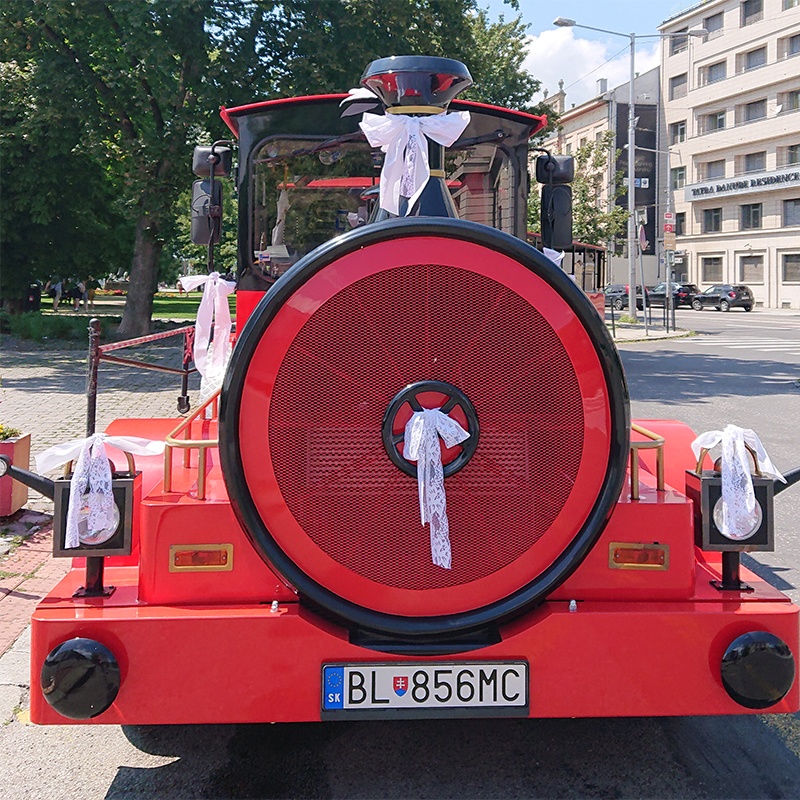 City train at the wedding
Prepare a surprise for your wedding guests and take them on a red city train from the ceremony to the restaurant or take an unforgettable tour of Bratislava with a stop at the castle or other photogenic places and nooks.
City train and wedding party – that's always a good combination!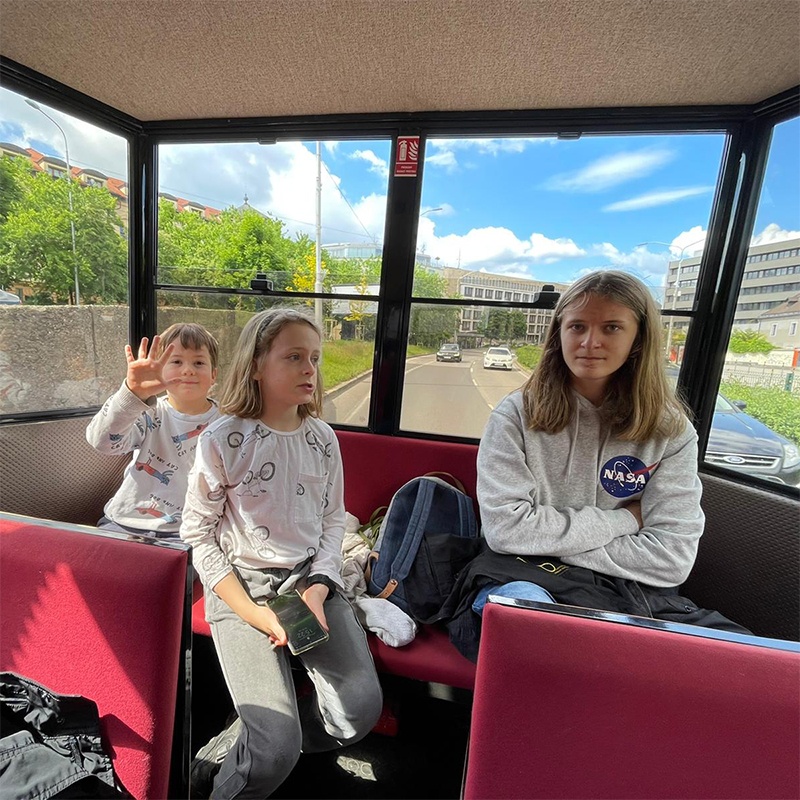 Whole class on a trip
The capacity of one train is 56 seats and since we have 7 of these vehicles, we can take not only the whole class, but also the whole school or kindergarten on a great trip. We can bring the trains to the school entrance or come to the nearest bus stop or train station.
In addition to an experienced driver, we will also pack a nice guide for every ride!
You don't need to catch up to Vláčik Blaváčik – just get on!