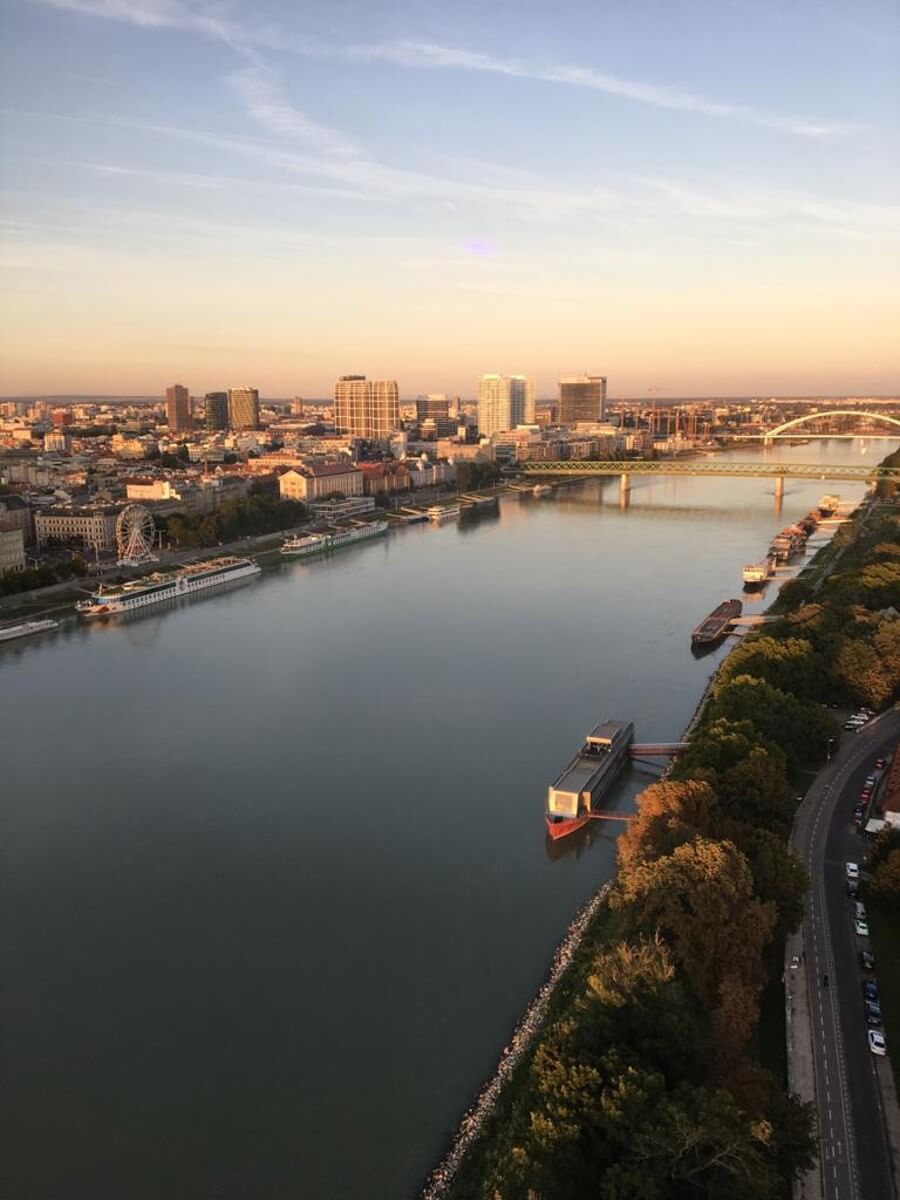 This tour is intended for lovers of heights, high-speed elevators and excellent views. In 45 seconds, the elevator will take you from zero to almost below the clouds. At a height 95 meters located on two pylons is one of the most beautiful Bratislava observation towers, known as UFO.
The UFO observation tower will not escape the eye of any visitor to the city and you will find it in almost every photo of Bratislava. The modern building above the New Bridge is actually a restaurant with an observation deck and to this day represents one of the boldest buildings of its time upon a single-pylon bridge. In 2001, the bridge with an observation tower was declared a Slovak building of the century in the category of bridge construction. Today, this tower belongs to a large international family in The World Federation of Great Towers. We will take you literally under the clouds of Bratislava and in addition to the beautiful view of the whole city, you can refresh yourself with coffee and cake, a glass of Prosecco or a cocktail. This trip is also interesting as a night ride through the city with the bonus of an evening illuminated panorama!
We recommend to combine with: city train or bus tour, walking tour of the Old Town, a tasting of selected types of Slovak wine or beer on the lookout tower.
Tour duration: 1,5-2 hours, depending on your discretion, time and condition 🙂
Book your tour exactly according to your wishes today.
Write us your preferred date and time of the tour, the number of guests and the language of the guide. We are happy to prepare a tailor-made offer for you! If you need, we will also take care of providing a suitable restaurant or means of transport.